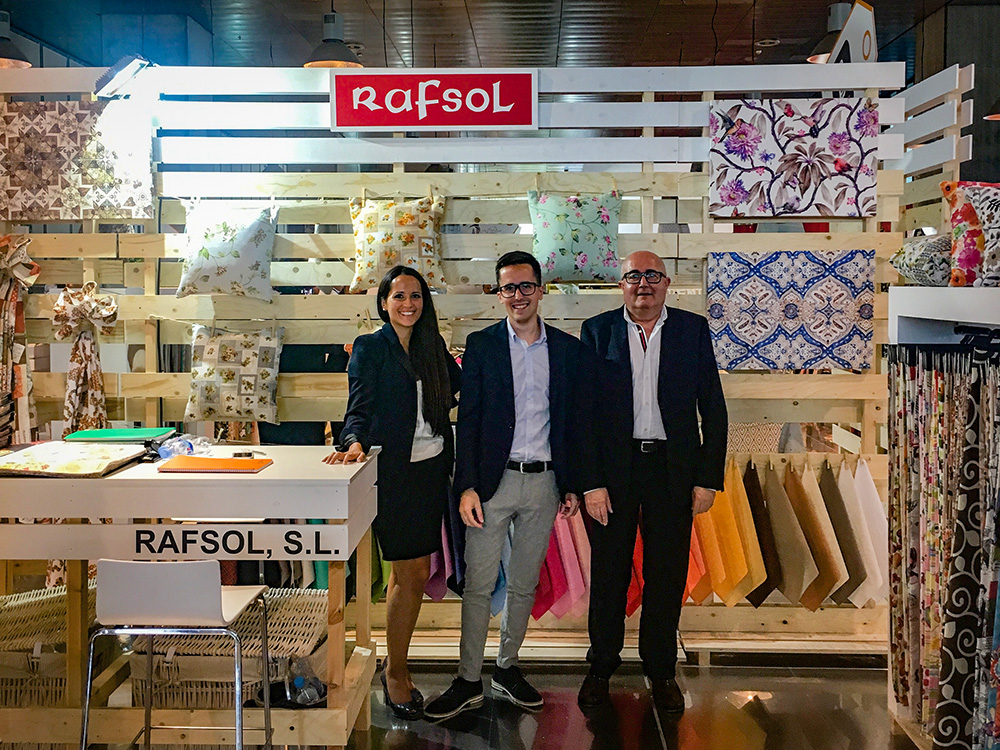 In 1985, Rafael Soler Vidal created a small textile company which produced and distributed fabrics for homes: RAFSOL S.L.
Nowadays, he is accompanied on a daily basis by his son Rafa and his daughter Inma, who have valued their father's effort and work. They are firmly commited to continuing his task at the front of the company. 
They are proof for the fact that Rafsol and its renowned prestige have a great deal to contribute to the international textile scene.